Herringbone Tile is a timeless and classic layout for the subway or rectangular tiles. It is a unique tile pattern that has to maintain the lead position over the years. Herringbone tile is versatile, flexible, and attractive. It is perfect for traditional wood floors, contemporary kitchen walls, and a lot more. To enhance better understanding, let us start by defining the herringbone pattern briefly.
The herringbone pattern is rectangular tile pieces that meet perfectly straight edges to form a zigzag pattern. In herringbone tile design, all tiles are laid at a 45-degree angle on the wall or floor, but each rectangle tile is applied at 90 degrees to the next one to it.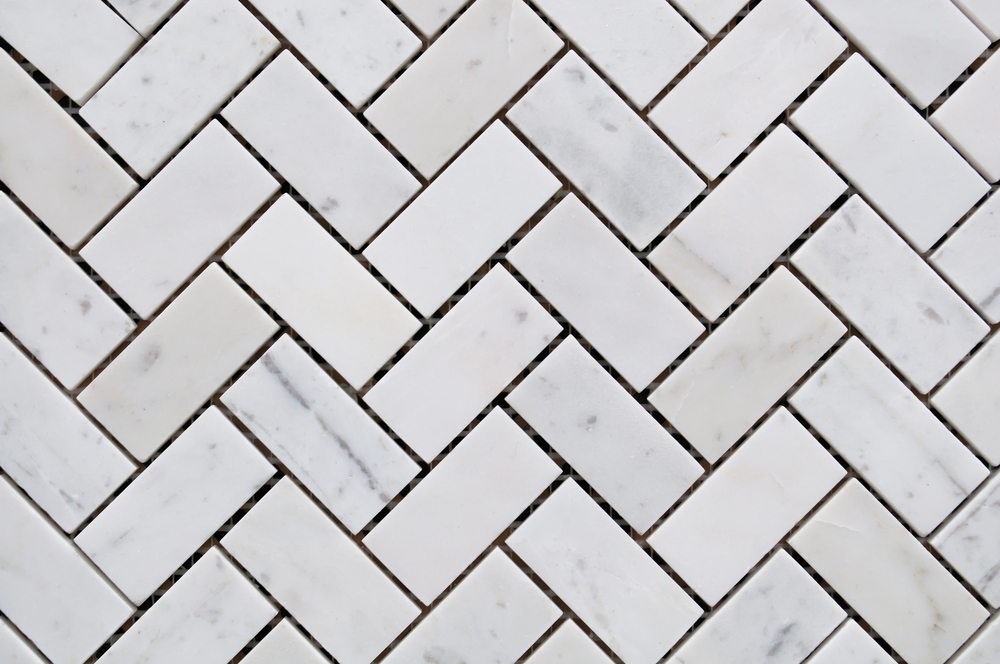 However, contractors always want to see this unique pattern everywhere because there's a way herringbone pattern will add more beauty to the project. We have seen several contractors who wish to know a herringbone tile pattern both on the walls and floors of their project. As good as this may sound, we believe there's a need for accurate information on using the herringbone tile layout. Tiling any space in your home is a great way to add elegance and character. Herringbone tiles in your home can be efficient, with tiles providing absolute waterproofing and a very hard-wearing surface. Selecting a practical herringbone tiling layout can significantly influence the visual effect of the tiling itself, so it's essential to choose a layout option that equals your overall design theme. However, one of the most effective tiling layouts is the herringbone option. But what are the advantages of herringbone tiling layouts?
Herringbone tile's pattern suits any style. It doesn't matter what you are creating. Whether you are making a traditional bathroom or a well-organized design for your kitchen, the herringbone tile pattern is what you should consider. Herringbone patterns will add visual details to your floors or walls. In a modern-day space, the shape of herringbone tile pattern can make a stylish and subtle feature.
Herringbone patterns add width to a space. For instance, if the place you are about to tile is relatively narrow, the herringbone tiling layout can make it seem more comprehensive than before installing it. This is possible because the tiles in a herringbone pattern are laid slantwise, drawing the eye out to the furthest part of the room.
Herringbone tile patterns on walls and floors will make the room subtle or bold. If one lays a herringbone tile pattern in a room, it can add subtle style to it because it will create a black canvas for the rest of the space. This unique pattern can also be used as a bold tiling feature depending on the color and style of tiles. Therefore, it would be nice if a tiler would consider using the same or similar colors to achieve a subtle effect.
Therefore, this article will guide the existing contractors and would-be contractors on how to use herringbone tiling layout. Before we move further, we would like to call your attention to some facts about the herringbone tiles pattern. The fact remains that this pattern is the most-used pattern in interior decoration. In Sydney today, it is a must for tilers to know how to install this unique pattern effectively because this pattern is what people want to do.
Also, herringbone tile pattern requires to specialist knowledge in installing it. The way you can lay another pattern is different from the way you will lay herringbone tile. It requires total concentration.
However, below here are guides to using herringbone tiling layout:
Herringbone tile for the walls
It would be nice to use a herringbone tilling layout to create a splashback or wall tiling feature. Herringbone tiles will be suitable to cover walls in the kitchen or bathroom because this unique pattern can draw the viewer's eye to pay attention to the tiling. To achieve a well-organized herringbone pattern on walls, one can create a stunning focal point and visual feature. Also, one can use colors to make a statement, either complementing or contrasting with the rest of the space where one wants to cover.
In addition, one can opt for a different grout color to make the tiles and pattern stand out. For instance, combing white and black colors will be an excellent choice for a contemporary kitchen and bathroom. Not only that, there are several colors one can combine to achieve a beautiful herringbone pattern.
Herringbone tile for the floor
Using herringbone tiles on floors will create a unique pattern with a lot of advantages. For instance, the oblique tilt of the tiles permits the eye to be drawn near the furthest parts of the room. And if it's a narrow room, this can make the room feel more expansive and more extensive than before installing a herringbone pattern. Mind you; this can be achieved with standard subway or metro tiles or even with timber effect tiles. However, timber effect tiles arranged in the herringbone pattern can be suitable for both contemporary and traditional homes.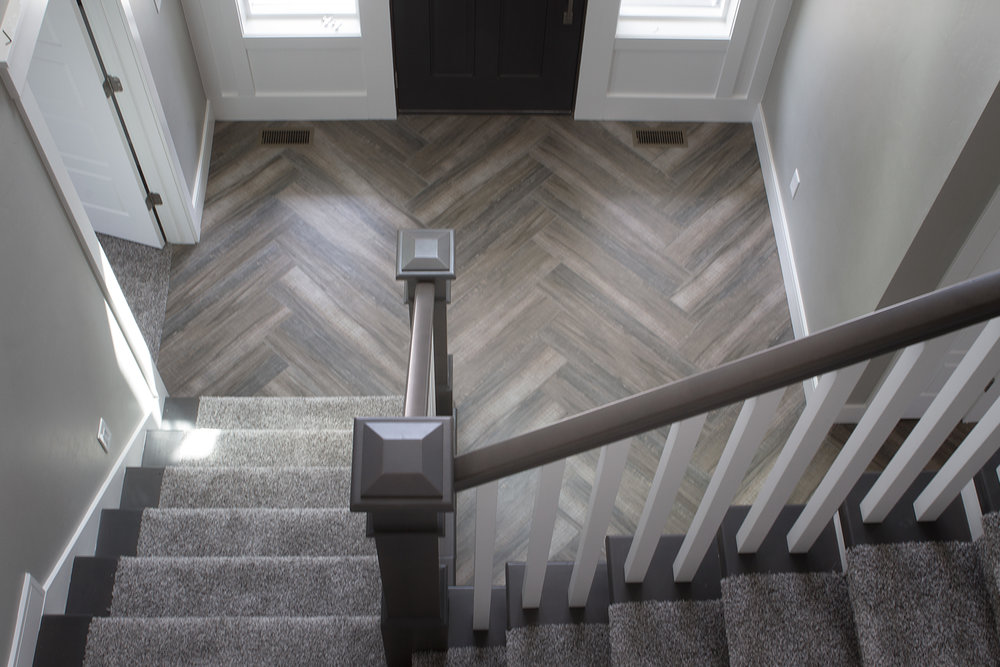 Finally, we will need to consider if the herringbone tile pattern will fit in for interior and exterior decoration. To be honest with you, this unique pattern is suitable for both interior and exterior. But before one can consider using this pattern, one must consider some factors. It is expedient for you to focus on the color of tiles you are using. You should check if the color of the tiles is the best for exterior decoration. Some colors are strictly meant for interior decoration, and some can only make sense when used outside. Also, we've seen countless places here in Sydney that people used herringbone tile patterns for both interior and exterior. Of course, it looks charming to the eyes; probably one is carried away with the combination of colors they use.
Therefore, using a herringbone tile pattern for both interior and exterior is not bad if one will take much time to consider the factors listed above.